Day 1 – Racer Meet Up and Day 1 St Albans to Southampton
Day 2 Round the Isle of Wight
Day 3 – Southampton to Swindon
Day 4 Swindon to St Albans
General Challenge Information
What an opportunity to challenge yourself, and to do good by raising valuable funds for Rennie Grove Hospice Care. 
The cycling challenge is over 4 days from 9th to 13st September 2021.
The challenge is open to 40 cyclists. All ages, genders and abilities will be welcome. 
This a challenge! This is a round trip to and from the Isle of Wight. We will be ridiing over 500 Km and climbiing over 5,000 meters on the ride. 
Ride Information
Organised & Planned
This challenge is a carefully planned event. The route has been carefully chosen and has been tested to ensure that there are no surprises in the navigation – i.e. you will not end up being directed into the middle of a field.
All hotel accommodation, transport, food etc has been carefully planned so that you can enjoy the event to the full.
Fully Supported
The ride is fully supported with designated food stops at regular intervals each day where food and refreshments will be available. The ride is also supported mechanically by a support vehicle with the essential spares and parts – should you need help or assistance at any time during the 4 days.
Publicity
As the main objective is to raise funds there is a full programme of publicity. You may be required for group photo's or to share your story as well as the odd social media post.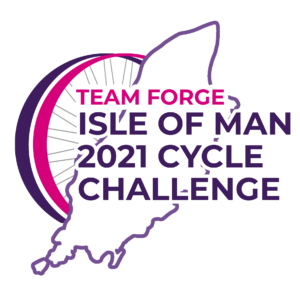 Training rides
There will be organised training rides in the run up to the challenge. This is a great opportunity to get to meet the other riders. However the main onus for training remains with you!
Briefing meetings
As we get nearer to the event there will be briefing meetings to attend. This is were you will be given the information around the event, provided with your event kit and to answer any last minute questions you may have.
Full List of Events & Milestones
Registration for the event
Riders Training Meetup - TBA
Riders Training Ride No 2 - TBA
Challenge Begins - 9th September
See the rider commitments and what we provide for the challenge